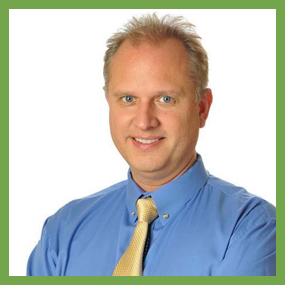 DR. ANDREW ABRAMOWICZ
OWNER & DENTIST
Dr. Andrew Abramowicz has been practicing dentistry at Manor Dental Centre since 1993 when he took over from Dr. Richard Smythe. Originally practicing in Eastern Ontario, Andrew returned to his roots in Sutton – Jackson's Point, where his family had visited their cottage in the sixties. A graduate of Queens university and the University of Toronto, Andrew devoted his career to the dental health of the residents of Georgina with a dedication to upgrading his skills through continuing education and maintaining a technologically advanced dental practice in a provincially designated historical century home.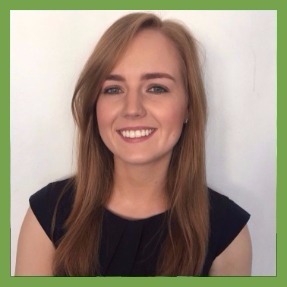 DR DEIRDRE COFFEY
DENTIST
Dr. Coffey is excited to join us at the Manor Dental Centre to serve our patients in Sutton. Originally from Ireland, Dr. Coffey has worked in both private practice and hospital environments. As a member of the Royal College of Surgeons in Ireland and the Royal College of Dental Surgeons of Ontario, she has a wide range of experience in general dentistry with a particular interest in working with children. Dr. Abramowicz is proud to have Dr. Coffey join our team at the Manor Dental Centre.
DR MICHAEL SCOTT
DENTIST
Dr. Scott joined the Manor Dental Centre & Manor Dental Centre team in 2014. He is very passionate about dentistry and has been practicing for over 25 years. Dr. Scott is a graduate of Boston College with a B.S. in Chemistry Degree and attended Tufts Dental School in Boston, MA. Dr. Scott has also attended the world renowned Las Vegas Institute for continuing education where he has done much of his training to keep abreast of the constantly changing field of dentistry. Dr. Scott grew up in the beautiful area of Cape Cod and has moved to Georgina Ontario, Canada to continue his career in the field he loves. Dr. Scott enjoys many sports such as basketball, softball and tennis. But most of all, he enjoys chasing his young daughter around in his spare time.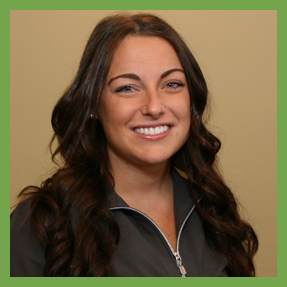 SHAYLA D
HYGENIST
Shayla graduated as a Dental Hygienist in 2015 from Georgian College. Shayla has had the opportunity to experience a variety of different offices through temporary positions, and feels that this has not only opened her eyes even larger in the World of Dentistry, but has also helped her to become familiar with the type of office structure, and team that she would want to be a part of. Since finding her home with us, she could not be more excited to work alongside all staff to continue providing client care through education, comfort, and efficiency.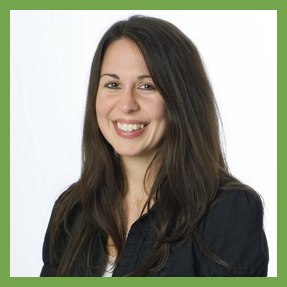 LISA M
HYGENIST
Lisa started with the Manor in 2003 completing her high school co-op placement. After graduation, she then was hired on full time as hygiene coordinator. Lisa then decided to expand her knowledge and went back to school for her Level l and Level ll assisting certifications. Lisa then returned to the Manor in the summer months to work with the team once again in an assortment of areas such as assisting, front desk and hygiene coordinator.
In 2004, Lisa made the move to Sudbury and attended the hygiene program at Cambrian College. After two years of studies, Lisa graduated and returned to Georgina and us at the Manor. Since 2007, Lisa has been working in the hygiene department and has gained knowledge in other areas to lend a hand when needed. Enjoying the state of the art equipment and high quality of care the office provides has kept Lisa returning throughout the years. Dividing her days between our offices and a local orthodontic office, Lisa enjoys staying active in the community.
JENNIFER L
HYGENIST
Jennifer joined the Manor Dental Centre in the spring of 1999 as a certified dental assistant, working alongside the dentists and the hygiene team. In 2001, she attended Medix School in London to expand her assisting duties, taking an active role in our children's program as well as hygiene coordinator. Jennifer took a brief leave from the office to continue her studies and returned to the office in 2005 as a registered Dental Hygienist. Graduating with honors from the Dental Hygiene Program at APLUS Institute in Toronto. Jennifer remains in the area, where she lives with two young children.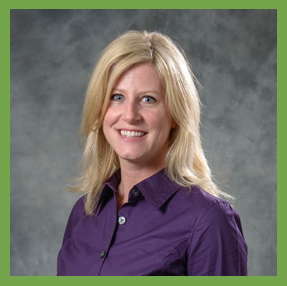 JENNIFER C
HYGENIST
Jennifer started with the Manor in 2012, after having graduated with honours from the Aurora Dental College in 2011. She came highly recommended from college staff and her peers, having won the Aurora Dental College Sasso Award for Client Care and Colleague Care & Compassion and the Staff and Peer Recognition Award for Oral Hygiene Education. Before going back to school for dental hygiene, Jennifer ran her own home cleaning business and developed an active clientele in the Georgina region. Before that, Jennifer was a graduate of the Eastern Pentecostal Bible College in Peterborough, Ont.
Jennifer has lived in the Georgina region her whole life, loves being outdoors where she can spend time with her three children.
EILEEN S
HYGENIST
Eileen graduated as a Dental Hygienist from University of Toronto in 1975. Throughout the years, she has remained updated and current in her profession with continuing education. Eileen made the switch from our sister office in Pefferlaw to the Manor in January 2014. Eileen divides her experience between treatment co-coordinating and dental hygiene.
LORENE M
OFFICE MANAGER
Lorene joined the Manor Dental Centre in 2000. Lorene previously worked in retail management and decided it was time for a change. Being an active patient at Dr. Abramowicz's Pefferlaw office, she began working with the administration team at The Manor Dental Centre learning all about dentistry. Over the years, Lorene has expanded her role, working as the lead administrator, treatment coordinator and overall office organizer. Lorene has now stepped away from the day to day duties of the front desk and is travelling between the offices Dr. Abramowicz currently owns, to ensure all systems are running smoothly and efficiently. Lorene is also a software consultant and trainer with Dr. Abramowicz's dental software company where she has the opportunity to assist other dental offices to increase the patient experience. Living in Georgina where her and her husband raised their two children, you may see Lorene around town enjoying the local shops and community events.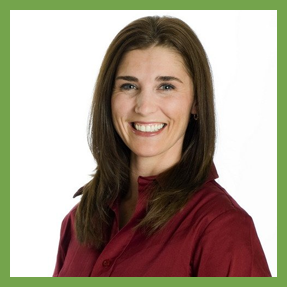 LAURA L
DENTAL ASSISTANT
Laura graduated the Level I Assisting Program from the Toronto School of Business in 1998. Over the years Laura has been fortunate enough to learn many different aspects of the dental field including implant and cosmetic procedures. Laura moved to Pefferlaw in 2005 with her husband and 2 children. In the spring of 2008 Laura joined the Manor Dental Centre Team as lead assistant as well as dividing her time to the administrative department. This allows her to have more time with her children and takes pride in providing the best dental care available to the community in which she lives.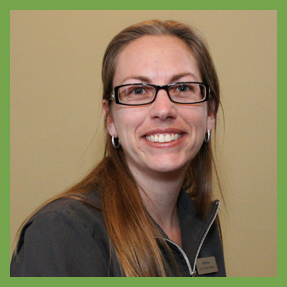 MELISSA M
DENTAL ASSISTANT
Melissa has lived in the Sutton area her entire life. Graduating from Sutton High in 2001, Melissa began working as a cook at the River Glen Nursing home. In 2007, Melissa decided to make a change and enrolled in the Dental Assisting course at Everest College. After graduating, Melissa was been able to put her new skills to work in various offices assisting with basic restorations, cosmetic dentistry as well as surgery and orthodontics. Melissa started with the Manor Dental Centre in 2015 and is happy to be back working in the same community where she lives. Melissa loves to be outdoors during any season. Whether it's tying up her skates on an outdoor pond or planning trips on her ATV. Summertime means camping enjoying friends and family around a bonfire!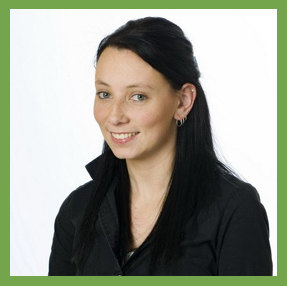 TEANNA P
DENTAL ASSISTANT
Teanna joined the Manor team in 2010. After completing her college co-op placement with the office, Teanna graduated from the Dental Assisting program at Niagara College. Teanna is putting her knowledge to good use working hands on in the clinical environment. Teanna works chair side with our associate dentists and also runs our kids program. Teanna and her family live in Georgina.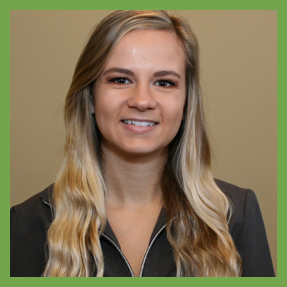 SAM B
TREATMENT COORDINATOR
Sam joined the Manor Dental Centre in 2017. After graduating the Georgian College resort and hotel management course in 2014, the plan was to work in the hotel industry where she could travel, interact with customers on a daily basis and grow within her industry. Although enjoying the interaction with clients, Sam wanted to expand her knowledge and challenge herself in a completely new environment. Sam jumped into dentistry with both feet and hasn't looked back. Working with patients, and learning about oral health in more detail, Sam is happy she made the decision and is eager to continue her growth within the office.
Sam has lived in Keswick her entire life and if happy to be working close to home and in her community.
SARAH G
TREATMENT COORDINATOR
Sarah previously worked as a portrait studio manager and collections officer. Deciding it was time for a change, Sarah went back to school for Medical Office Administration at Durham College graduating with honors in 2012. Sarah entered the world of dentistry in 2012, applying her skills working hands on with the administration team. Sarah joined the Manor Dental Centre in the fall of 2015 as a treatment Coordinator.
Outside of work Sarah spends her time with her husband and 2 girls camping, fishing and enjoying the outdoors.