FEES
Like all dentists in Ontario, our fees have increased for 2022 as they do every year at this time. The Ontario Dental Association releases a fee guide every year that most insurance companies use. However, many companies use guides that are years out of date or may use the guide rigidly, as if all people and all dental offices were identical. As before, if you have insurance, your coverage may or may not match our fees exactly. Our relationship is with you, not your insurance company and as such, you are responsible for the entire fee, regardless of your degree of insurance coverage. To make life easier for our patients, we only require the estimated difference between our fees, and what your insurance might pay, on the day of treatment. Should you require an estimate to submit to your insurance before treatment commences, please advise us well in advance as replies from them can take as long as 6 weeks. For those without insurance coverage, the same payment policies will apply as in previous years.
We are very proud of the services we offer and the people who make it all happen. Our staff of senior dentists and hygienists are well prepared to offer the best of what dentistry in 2022 has to offer. Our experienced and knowledgeable support staff are also well prepared to help you at every turn. An additional twist for 2020-2022, the pandemic has created many challenges for everyone including our staff and supply chain. Our dental office has stepped up to the challenge, providing one of the safest environments available today. Our commitment to maintaining that safe environment is exemplary and is noted and reviewed by our patients and we thank you for noticing. We hope that everyone is staying healthy during these difficult times and know that we continue to be here for you when you need us.
With respect to how fees are determined, see below an excerpt from the Ontario Dental Association regarding their Fee guide:
"ONTARIO DENTAL ASSOCIATION SUGGESTED FEE GUIDE FOR DENTAL SERVICES PROVIDED BY GENERAL PRACTITIONERS
This Guide is published by The Ontario Dental Association. The Guide is based on the provision of dental services which are performed under normal conditions and is intended to serve only as a reference for the general practitioner to enable development of a structure of fees which is fair and reasonable to the patient and to the practitioner. The Guide is not obligatory, and each practitioner is expected to determine independently the fees which will be charged for the services performed. This Guide is issued merely for professional information purposes, without any intention or expectation whatsoever that a practitioner will adopt the suggested fees."
How are fees determined?
Dentists are obligated to adhere to a high standard of dental care and must comply with strict statutory requirements designed to ensure the highest level of patient safety. Dentists are responsible for the costs related to operating a dental office.
Specialized equipment, products and materials used in dental treatment
The complexity of the treatment
Sterilization and safety protocols
Hiring trained and licensed staff and
Ongoing continuing education for the dental team
Practice location and other overhead costs.
Like any business owner, dentists must pay for the full costs of running their business. These costs can vary depending on many factors like location, the size of the practice and the number of staff. These variables are reflected in the fees charged to an individual patient for dental services. Dentists have to consider countless factors when determining their fees. Operating costs will vary between dental offices as well as provincially.

FINANCING
It is our commitment to provide the highest quality of care available. Our treatment Coordinators will be pleased to sit and discuss your recommended treatment and the associated fees to help organize your appointments and budget.
We are pleased to offer direct billing to your insurance company, you only pay the difference day of service. Our office can assist you in gathering the specifics about your plan and its limitations so you have all the information prior to booking your appointments. Please print this form and contact your insurance company, they will assist you in filling it out prior to your first visit with us.
CLICK HERE TO DOWNLOAD
We are also pleased to provide financing through Pay Bright to ensure you get the treatment that you need, when you need it. The application process is quick and easy. The financial agreement is arranged between you and Pay Bright Financial Group directly, allowing you the freedom to proceed with your dental treatment when you are ready. Applications are processed same day, so you will not have to wait to start your treatment and with interest free options you can find a payment plan that works for you!
Treatment of our patients is not based on their insurance, but rather, based on their dental exam, medical history and the communication between the dentist and the patient.
Please keep in mind that your insurance is a contract between you and the insurance company/employer. You are ultimately responsible for your account. We offer electronic insurance submissions where possible. We ask that you provide the front desk team with your policy numbers/information and inform them of any changes to your policy.
We accept debit transactions and most major credit cards.
WHAT'S NEW
The Manor Dental Centre is always making changes to ensure our patients have the best experience possible!
We are billing directly to your insurance company! Pay only your balance at the time of service. Call the office for more information.

MANOR HISTORY
A brief movie featuring some of the historic pictures of The Manor:
SOCIAL MEDIA
Like/follow us on Facebook and Instagram! Tag us when you visit & don't forget, a compliment is the greatest review we can ask for :)

INSTAGRAM - https://www.instagram.com/manordentalcentre1/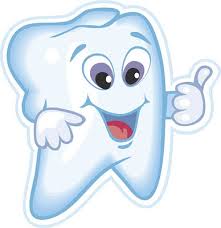 ORAL CANCER
What is Oral Cancer?
Oral cancer refers to all cancers of the oral cavity, which include the following:
Lips and tongue
Teeth and gums
The lining inside the lips and cheeks
The roof and the floor of the mouth
During regular check-ups in our office, we will perform Oral Cancer screening exams in an effort to help detect any irregularities early. Prevention is the key - knowing what to look for, don't be afraid to ask us to look at something you may be concerned with. Keep track and take photos if you notice something and bring it to us to help you determine the next course of action.
Oral Cancer symptoms include:
A sore on the lip or in the mouth that does not heal.
A lump on the lip or in the mouth or throat.
A white or red patch on the gums, tongue or lining of the mouth.
Unusual bleeding, pain or numbness in the mouth.
A sore throat that does not go away, or a feeling that something is caught in the throat.
Difficulty or pain with chewing or swallowing.
Swelling of the jaw causes dentures to fit poorly or become uncomfortable.
A change in voice and/or pain in the ear.