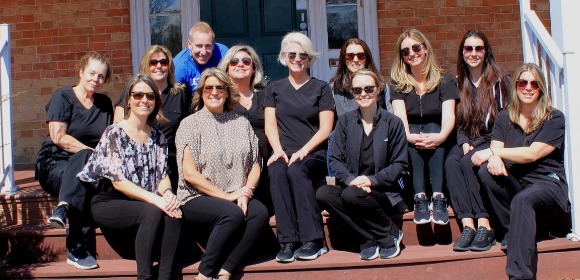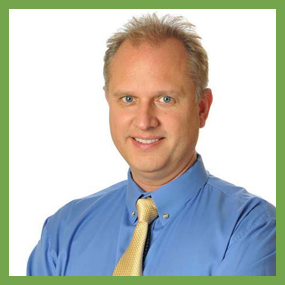 DR. ANDREW ABRAMOWICZ
OWNER & DENTIST
Dr. Andrew Abramowicz has been practicing dentistry at Manor Dental Centre since 1993 when he took over from Dr. Richard Smythe. Originally practicing in Eastern Ontario, Andrew returned to his roots in Sutton – Jackson's Point, where his family had visited their cottage in the sixties. A graduate of Queens university and the University of Toronto, Andrew devoted his career to the dental health of the residents of Georgina with a dedication to upgrading his skills through continuing education and maintaining a technologically advanced dental practice in a provincially designated historical century home.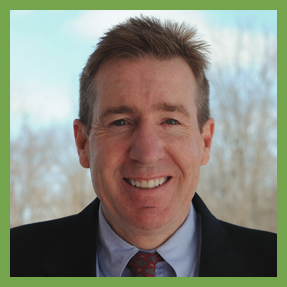 DR MICHAEL SCOTT
DENTIST
Dr. Scott joined the Manor Dental Centre & Manor Dental Centre team in 2014. He is very passionate about dentistry and has been practicing for over 25 years. Dr. Scott is a graduate of Boston College with a B.S. in Chemistry Degree and attended Tufts Dental School in Boston, MA. Dr. Scott has also attended the world-renowned Las Vegas Institute for continuing education where he has done much of his training to keep abreast of the constantly changing field of dentistry. Dr. Scott grew up in the beautiful area of Cape Cod and has moved to Georgina Ontario, Canada to continue his career in the field he loves. Dr. Scott enjoys many sports such as basketball, softball and tennis. But most of all, he enjoys chasing his young daughter around in his spare time.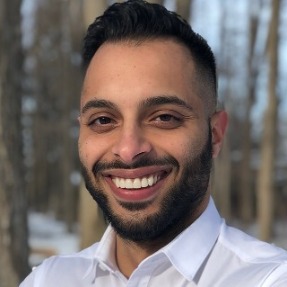 DR ANDREW GEORGE
DENTIST
Dr. George joined the Manor Dental Centre team in March of 2019. Dr. George is a graduate of the dental program at Griffith University in Australia in the top 5% of his class after spending 3 years at the University of Toronto in a double major program in mathematics and biology. Aside from dentistry, he enjoys going to the gym, playing soccer, and preparing undergraduate students for the National Canadian Dental board exams.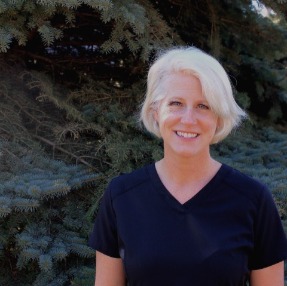 Jennifer started with the Manor in 2012, after having graduated with honours from the Aurora Dental College in 2011. She came highly recommended from college staff and her peers, having won the Aurora Dental College Sasso Award for Client Care and Colleague Care & Compassion and the Staff and Peer Recognition Award for Oral Hygiene Education. Before going back to school for dental hygiene, Jennifer ran her own home cleaning business and developed an active clientele in the Georgina region. Before that, Jennifer was a graduate of the Eastern Pentecostal Bible College in Peterborough, Ont.
Jennifer has lived in the Georgina region her whole life, loves being outdoors where she can spend time with her three children.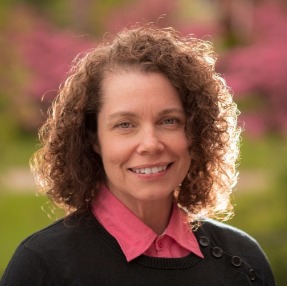 Mary C
HYGIENIST
Mary joined the Manor Dental Centre in 2019, having 19 years experience as a Dental Hygienist. She graduated from George Brown College, first as a Dental Assistant and then in 2000 from their Dental Hygiene Program. Having grown up in Georgina , Mary spent 10 years living in Toronto and made the decision to "come home" when she and her husband decided to start a family. Two children later, she spends as much time with them as she can and loves being a Mom. Music is a huge part of her family , there is always music in the house. Mary also organizes, and books trips to the Walt Disney World Resort for families and has done so for the past 12 years. She also loves writing and is trying to brush up on her French to keep up with her bilingual kids.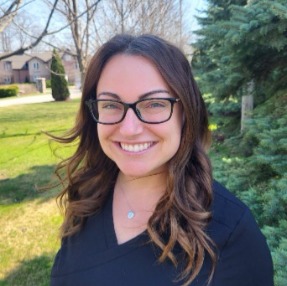 SHAYLA D
HYGIENIST
Shayla joined the Manor Dental Centre in 2023. A dental hygienist with a passion for creating healthier and happier smiles. Shayla graduated from Georgian College in 2014, where she gained a solid foundation in oral health care.
Throughout her career, she has acquired valuable experience in orthodontics and pediatrics. Working with patients of all ages has allowed her to deeply understand their unique needs and provide tailored care to ensure their dental well-being.
When not helping patients achieve optimal oral health, Shayla enjoys indulging in her creative side. Macrame has become one of her favorite hobbies, allowing her time to relax and create beautiful handmade pieces.
At home, Shayla is a proud mother to her son, Leo, who brings endless joy and inspiration. He reminds her of the importance of laughter and cherishing our shared moments. In addition to Leo, Shayla's household is also home to two adorable cats, who keep things lively and entertaining.
What drew Shayla to dentistry was the satisfaction of witnessing the positive impacts she can have on patients' lives. Helping individuals leave with a better smile than they came in with is incredibly rewarding. Shayla is committed to providing the highest standard of care, staying up-to-date with the latest advancements in dental hygiene, and continuing her education to enhance her skills and knowledge.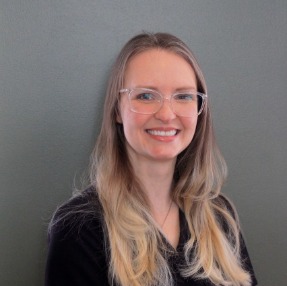 MELISSA P
HYGIENIST
Melissa joined the Manor Dental Centre in 2022. Her journey into the field of dental hygiene began when she personally experienced dental anxiety. This encounter ignited a passion within her to help others overcome their dental fears and promote oral health through preventive care. Melissa graduated from Durham College in 2021 & shares her time with our other locations, Beaverton Dental Office & Pefferlaw Dental Centre. Firmly believing that prevention is key to maintaining optimal oral health, Melissa strives to educate her patients about the importance of proper oral hygiene practices.
Outside of the dental office, Melissa is a self-proclaimed "crazy cat lady" and takes immense joy in the company of her three feline companions. When she's not caring for her furry friends or working with patients, Melissa can often be found exploring the great outdoors. She has a deep love for hiking and finds solace in nature. Additionally, she has a green thumb and enjoys spending time tending to her garden, cultivating beautiful plants and flowers.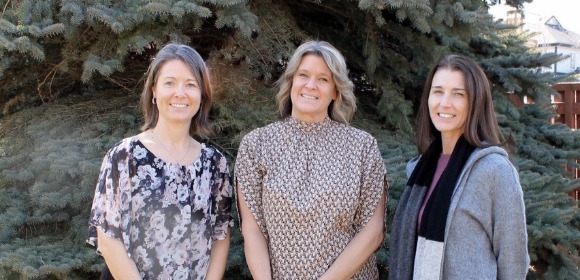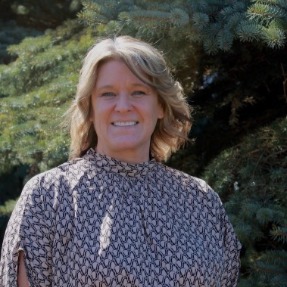 LORENE M
CLINIC COORDINATOR
Lorene joined the Manor Dental Centre in 2000. Lorene previously worked in retail management and decided it was time for a change. Being an active patient at Dr. Abramowicz's Pefferlaw office, she began working with the administration team at The Manor Dental Centre learning all about dentistry. Over the years, Lorene has expanded her role, working as the lead administrator, treatment coordinator and overall office organizer. Lorene has now stepped away from the day to day duties of the front desk and is travelling between the offices Dr. Abramowicz currently owns, to ensure all systems are running smoothly and efficiently. Lorene is also a software consultant and trainer with Dr. Abramowicz's dental software company where she has the opportunity to assist other dental offices to increase the patient experience. Living in Georgina where her and her husband raised their two children, you may see Lorene around town enjoying the local shops and community events.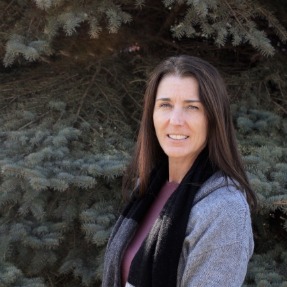 LAURA L
LEAD ASSISTANT
Laura graduated the Level I Assisting Program from the Toronto School of Business in 1998. Over the years Laura has been fortunate enough to learn many different aspects of the dental field including implant and cosmetic procedures. Laura moved to Pefferlaw in 2005 with her husband and 2 children. In the spring of 2008 Laura joined the Manor Dental Centre Team as lead assistant as well as dividing her time to the administrative department. This allows her to have more time with her children and takes pride in providing the best dental care available to the community in which she lives.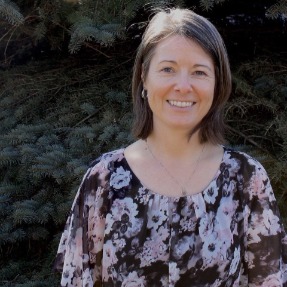 Cindy G.
OFFICE MANAGER
Cindy joined our team as a Sutton District High School co-op student in 1993. Cindy graduated from S.D.H.S. and attended The Toronto School of Business to attain her Dental Assisting Certificate. Cindy was hired full-time at The Manor in 1998. Cindy has performed several positions at The Manor such as Hygiene Coordination, Dental Assisting, and Dental Reception/ Treatment Coordination. Cindy has taken a couple of leaves of absence from The Manor to try new things but has always returned to our highly qualified team.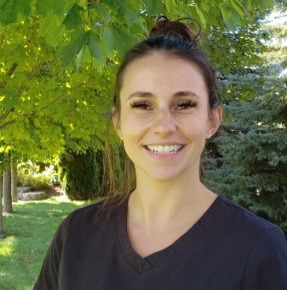 Monique F
DENTAL ASSISTANT
Monique joined the Manor Dental Centre team in February 2020 bringing over 10years of experience in the dental industry. Monique has had the opportunity to work in various departments in the dental office throughout her career, allowing her to expand her skills and gain knowledge. Monique has always called Georgina her home and is proud to now be able to raise her son in the same community she grew up in. Monique enjoys traveling, CrossFit training five days a week.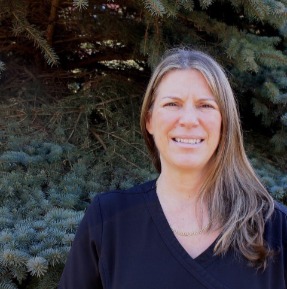 Suzanne W
DENTAL ASSISTANT
Suzanne joined the Manor Dental team in 2019. Since graduating from the Level 2 Dental Assisting course from CDI College in 2006, Sue has worked in the community since and enjoys working with and helping to treat those that she sees while she is out with her family.
Suzanne has lived in Keswick her whole life, and when not working, Sues enjoys time with friends and family. During the winter months, she can be found going from arena to arena chauffeuring her favorite goalie to his hockey games.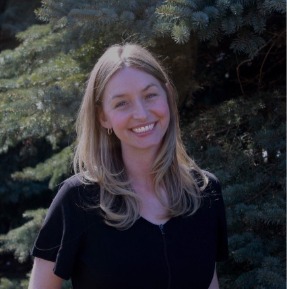 AMBER C.
DENTAL ASSISTANT
Amber is a dedicated dental assistant who joined Manor Dental Centre in 2022. She began her dental career in 2009 after graduating from Everest College with a Level 1 chairside dental assisting certification. Since 2010, she has gained extensive experience working in various dental specialties, including Orthodontics, Oral Surgery, and Endodontics.
Out of all the dental specialties, Amber finds cosmetic dentistry particularly fulfilling. She takes great pleasure in helping patients achieve beautiful and confident smiles. Her passion for dental care stems from her desire to make a positive impact on people's lives and bring smiles to their faces.
Amber has deep roots in Georgina and has spent most of her life in the area. When she's not assisting patients, she cherishes spending quality time with her family. She loves the tranquility of being up north and enjoys boating in Lake Simcoe. Amber also has a passion for live music and finds joy in attending concerts and performances whenever possible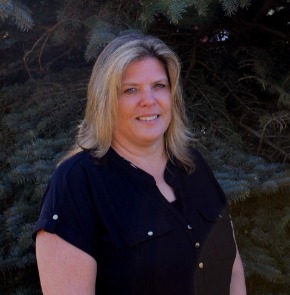 Lori K.
TREATMENT COORDINATOR
Lori joined the Manor in 2023. Born and raised in Georgina, she has deep roots in the community. Lori has dedicated herself to raising her three children in this wonderful town, making it not only her home but also the place where she works.
Although Lori started her journey with us in January 2023 without a background in dentistry, she brings a wealth of experience in customer service and administration. Every day, she is committed to learning and growing in her role, ensuring that our patients receive the highest level of care and service.
Outside of work, Lori loves to embrace the beauty of nature. She enjoys camping trips, immersing herself in the great outdoors and taking leisurely walks during the summer months. Additionally, she spends a significant amount of time in local arenas, cheering on her son during his hockey games. Lori's dedication to her family and community shines through in all aspects of her life.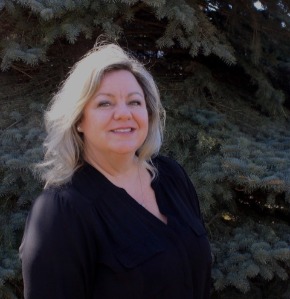 Katherine C
TREATMENT COORDINATOR
Katherine joined the team in 2020. Graduating from Career Canada College for Dental Assistant in 1996, she took a job assisting in surgeries at a Periodontal office in the city. While originally from Aurora, Katherine and her family moved to Georgina that same year. Enjoying the lake and the community, in 2009 Katherine and her husband began their life together in Keswick. Wanting to work where she lived, Katherine shifted from assisting to the front desk helping patients plan out their dental treatment. Katherine loves the lake, watching the sunsets, and spending time with family.